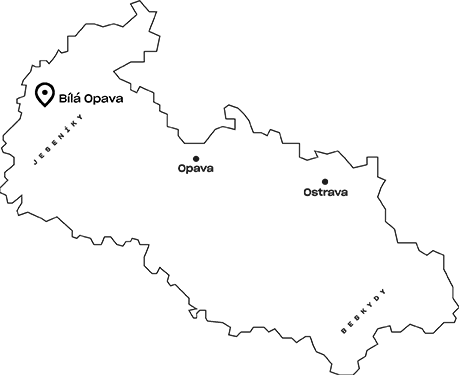 Are you attracted to hiking in the mountains among wild waterfalls and steep cliffs? Don't go looking too far away – just like Austria has its Bärenschützklamm gorge, which attracts tourists from all over the world, so do Jeseníky have their Bílá Opava river.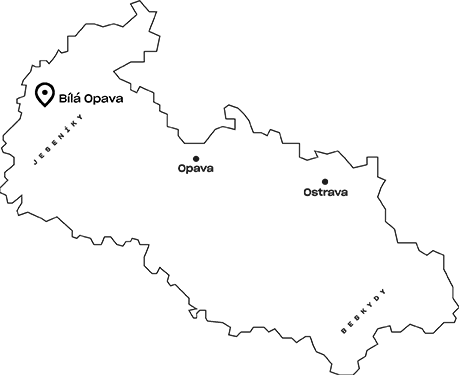 You can find the Bílá Opava educational trail, the most beautiful trail of its kind far and wide, near Praděd, the highest peak of Jeseníky. The trail winds along the eponymous river, which forms cascades and waterfalls. The tallest waterfall falls from a height of nearly 8 meters! Be enchanted by the pristine nature, but remember that you are dealing with challenging terrain. Throughout your trip, you will have to overcome slippery cliffs, plank bridges across the lake and wooden ladders. Sturdy, non-slippery boots are a must.

The educational trail is the favorite destination for many returning visitors. In order to get the most out of the hike, we recommend heading out early in the morning and avoiding weekends. The trail begins in Karlova Studánka.
What not to miss in the area
We have a worldly region © 2023 · All rights reserved