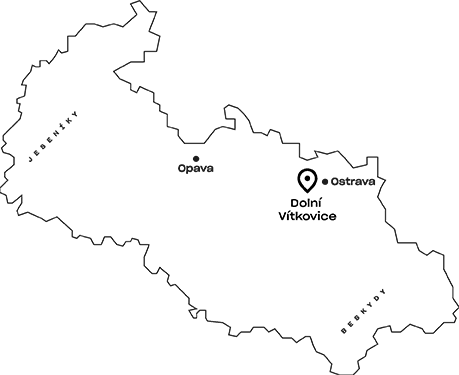 "The Hradčany of Ostrava". That is what the Lower Vítkovice Area has been called since the days of the first Czechoslovak republic, after two postage stamps were produced. One depicted Hradčany in Prague, saying "Czechoslovakia – Hradčany", while the other read "Czechoslovakia – Ostrava". Folk ingenuity then manifested itself and quickly produced the moniker "The Hradčany of Ostrava".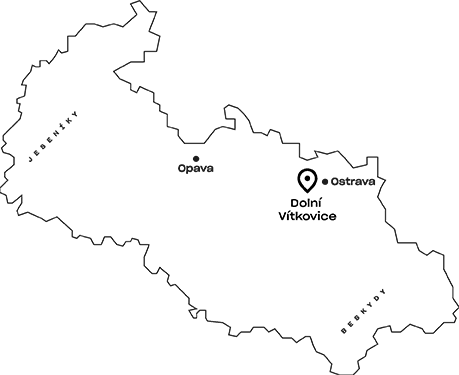 A common feature of both prominent architectural landmarks is not only their characteristic panorama that rises above the city. If we go far enough into history, we will actually find a link between the ruling families! Did you know that today's Lower Vítkovice Area was founded by cardinal Rudolph Johann from the house of Habsburg-Lorraine, grandson of empress Maria Theresa? And that this exceptional woman was crowned Czech queen in St. Vitus Cathedral, which is part of the Prague Castle?
While Hradčany in Prague already had already been a widely-sought tourist destination in the early 20th century, the symbol of Ostrava had to wait for its tourist attention until the 21st century. Today, the Prague Castle is the most popular tourist attraction in the Czech Republic, while the Lower Vítkovice Area is the most visited site outside of Prague. The industrial gem in the heart of Ostrava most certainly deserves this attention!
You can best explore the Lower Vítkovice area during a narrated tour led by former employees of the tall furnace plant. You may visit attractive expositions at the Science and Technology Center or enjoy the beautiful views from the top of Bolt Tower, which rises over Lower Vítkovice just like St. Vitus Cathedral towers over Prague.
Availability of tours in English
English speakers have MP3 guides at their disposal during tours narrated in Czech.
English guides are available for groups of 10 or more. Please make a reservation at least 5 days in advance at nkp@dolnivitkovice.cz or by phone at +420 724 955 121

Have some coffee up in the clouds! At the café located at the top of Bolt Tower, enjoy a breathtaking view of the entire city of Ostrava and its surroundings and, as you do, try some of the great pasties they serve. Make sure you notice Usain Bolt's own signature, which christened the observation tower in 2015.
What not to miss in the area
We have a worldly region © 2023 · All rights reserved