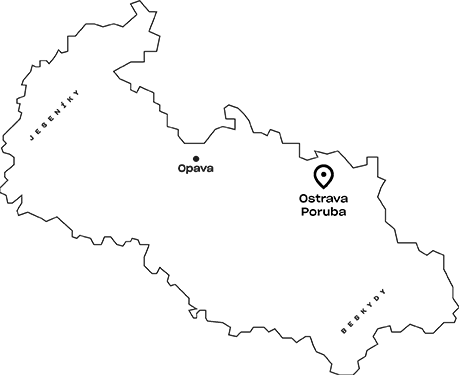 The ambitious construction began in the Ostrava district of Poruba in the early 1950s. At the time, the blueprints assumed that the current city center would become absorbed by industrial production and mining. That is why a new center was needed. Poruba was supposed to become the showcase of the architectural style of socialist realism, truncated in Czech to "sorela".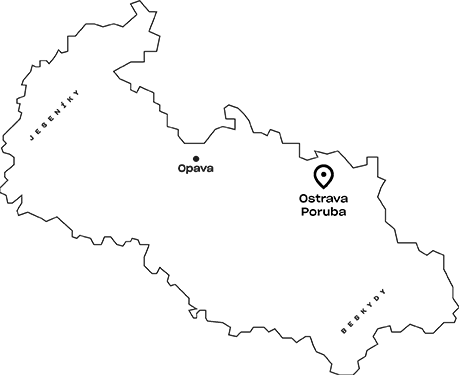 Do you know that the urbanistic solution for the "New Ostrava" project took inspiration from St. Petersburg or the Parisian Champs-Élysées? In good Soviet style, high-flown plans were also underway, including one for the construction of the Danube-Oder-Elbe canal. It was intended to be so wide that you could not see the other side. In the end, the plan fell through and in place of the grand canal, only a small brook called Porubka flows through the district. Luckily, the plan to destroy the current historical center failed as well.
Hlavní třída, Poruba's main boulevard, is similar to its Parisian counterpart in length. The boulevard in the city on the Seine is 1.9 km long, while its petite Central European counterpart is a little shorter. If you walk down Hlavní třída from beginning to end, you will have walked about 1.6 km. The reason for the existence of both streets is also similar – to open up and represent the city. By contrast, St. Petersburg became an inspiration when designing Poruba's Arc. The similarity to Palace Square is obvious, with the circular space, grandiose palace and a monumental gate in the front facade. In the case of St. Petersburg, the semi-circular building is adorned with a team of horses, while Poruba went for a relief that tells the story of leaving to work and then returning home.
Today, Poruba is an architecturally valued and sought out residential area. You can best explore it on foot – comfortable shoes will come in handy. Have a nice walk!
Availability of tours in English
Narrated tours of Poruba are organized by the Ostrava Information Center. To book a tour in English, please make a reservation at least 5 days in advance at +420 724 166 992 or by email at pruvodce@ostravainfo.cz.
More info HERE.

Did the atmosphere of socialist realism speak to you? If you want to see more of it, head out to Havířov, the youngest town in the Czech Republic.
What not to miss in the area
We have a worldly region © 2023 · All rights reserved