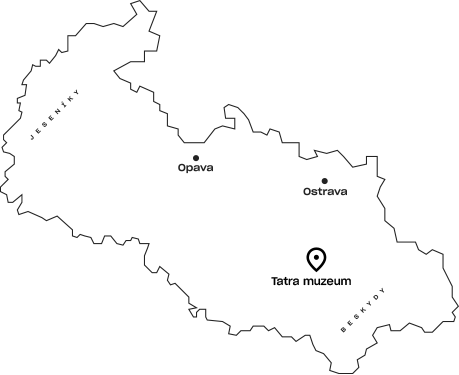 The T805 truck driven by Czechoslovak explorers Hanzelka and Zikmund across much of the world, the convertible given to Stalin as a gift and so on… There are many more vehicles with a similarly interesting history at the Tatra Technical Museum in Kopřivnice. These gems of the automobile world will have you as much in awe as if you visited the largest automobile museum in the world – located in the French town of Mulhouse.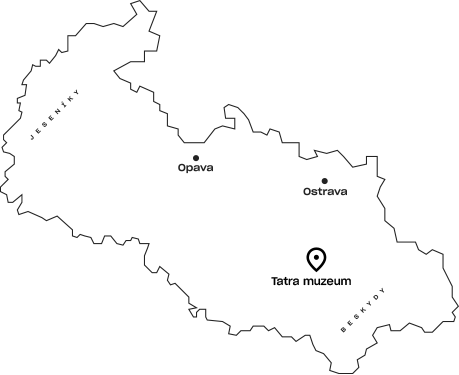 Both Kopřivnice and Mulhouse have one thing in common – the production of world-class automobiles. While the town in the Moravian-Silesian Region is inextricably tied to the Tatra logo, its French counterpart was the place where the genius engineer Ettore Bugatti built his revered cars. When visiting the French exposition, a Czech visitor will surely be touched by the fact that among the Mulhouse automobile museum's more than 400 exhibits, the luxurious Bugatti limousines stand next to, among others, the Tatra T 87.
In Mulhouse, you will also find the Benz Victoria from 1893. It is the same type of automobile driven to Paris by Theodor Liebig, baron of Liberec and the first owner of a driving license in Bohemia. It is precisely this man who was credited with the construction of the legendary NW Präsident in 1897. This first mass-produced vehicle in Austria-Hungary was built in Kopřivnice! And that is exactly where you will see its replica.
Aside from automobiles, both plants also focused on railway cars. In Mulhouse, you will find the beautiful railway museum called Cité du Train located at the former train station. Even the collections at the museum in Kopřivnice are reminiscent of the railroad production linked with Tatra. The company was incredibly flexible, as proven not only by an exhibit of the Tatra 131 aircraft, but also meat grinders, fridges or beer coolers. To see everything that Tatra could produce, you will just have to come to the museum to see for yourself!
Availability of tours in English
To book tours of the museum with an English-speaking guide, please contact us ideally 10 days ahead of time at pruvodce-tm@tatramuseum.cz

One ticket will get you a tour of three museum branches of the Kopřivnice Museum! Aside from the Tatra Museum, we also recommend that you explore the Lachian Museum at Šustal's Villa and that you most certainly do not leave out The Reeve's House Museum (Muzeum fojtství) with its carriage exposition. The Tatra Museum also includes a hall of fame dedicated to the Kopřivnice native Emil Zátopek, an Olympic medalist.
What not to miss in the area
We have a worldly region © 2023 · All rights reserved