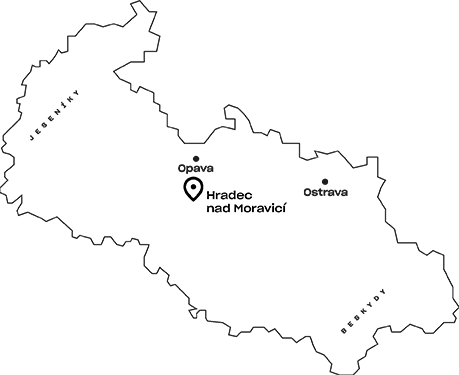 Next time you watch a Disney movie, pause right at the beginning. Notice the legendary animated castle illuminated by fireworks. Its entrance gate noticeably resembles the gate of the Hradec chateau. That is why some people call this aristocratic residence in the Opava area "the Disney castle".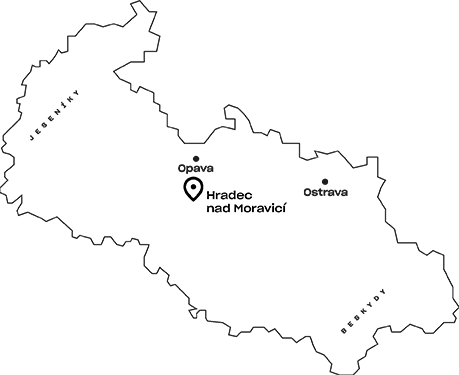 The aristocratic residence consists of not one but in fact two chateaus! The Red Chateau has only been standing here for a little over a hundred years. Originally, it had served as a barn, stable and carriage station. The White Chateau across from it is in fact much older. Constructed in the 13th century, it has been visited my many greats. The Lichnovský family, deft aristocrats and owners of the chateau, maintained friendly relations with Mozart, Paganini, Picasso and Beethoven. In fact, Beethoven's piano, the one he played and composed on when visiting Hradec, is one of the chateau's most precious artifacts.
So, let's get a move on to Hradec nad Moravicí to explore further! It is obvious that this Silesian pearl was a perfectly justified winner of the Most-Fairytale-Like Chateau contest!
Availability of tours in English
To book a chateau tour in English, please contact us at +420 553 783 444 or at hradec@npu.cz

How about going for a nice and peaceful walk through the English park? It stands where the Amber Trail – the legendary medieval trade route – used to lead.
What not to miss in the area
We have a worldly region © 2023 · All rights reserved