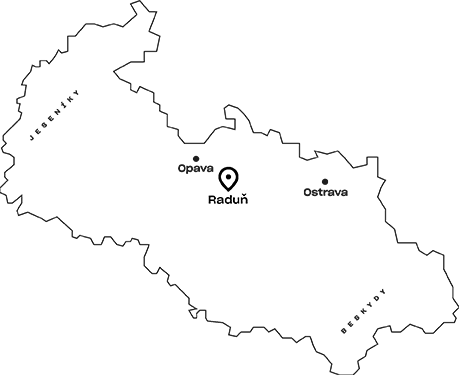 Chateau Azay-le-Rideau is among the most enchanting chateaus on the Loire. The fairytale chateau reflected on the surface of the Indre river attracts hundreds of thousands of tourists every year. But why elbow your way through large crowds when the Raduň chateau breathes the same beautiful atmosphere and, at the same time, is not drowning in crowds of tourists?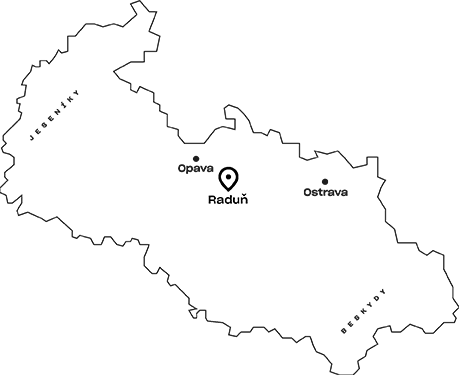 Throughout the 16th century, rich aristocrats built lavish renaissance residences all across Europe. However, not everything that was sunlit one day remained so forever. Gillet Berthelot, a clerk close to the French king, wanted to affirm his special position at the court by building chateau Azay-le-Rideau. Unfortunately, he did not get to enjoy the luxurious residence for long. After the king uncovered Berthelot's financial subterfuges, the clerk fled the chateau.
The aristocrats at Raduň did not have it easy either. Jiřík Tvorkovský, a member of the long-rooted aristocratic Tvorkovský family of Kravaře, never lived to see the construction completed. First, the construction site burned down and then, just before it was finished, he died.
The following owners were more successful – they finished the construction and, in the 18th century, gave it today's appearance by redoing the chateau park and adding an orangery building. Today, tourists from all corners of the Czech Republic come to admire the enchanting Raduň chateau and its surroundings. All is well that ends well.
Availability of tours in English
To book a narrated tour in English, please contact us at least three days in advance at radun@npu.cz or by phone at +420 553 796 203 or +420 724 664 015

Make sure to visit the chateau interior as well. During the narrated tours, you can get a peek inside the chambers, as well as the orangery.
What not to miss in the area
We have a worldly region © 2023 · All rights reserved