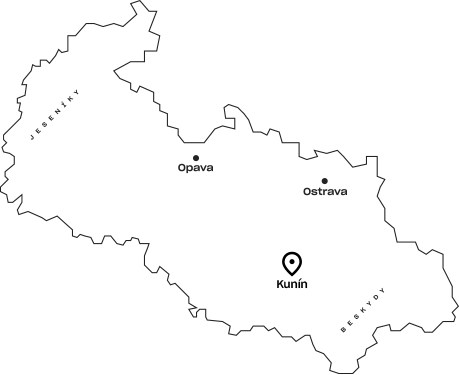 There once lived a prince archbishop by the name of Wolf Dietrich, who fell in love with a commoner girl. He was serious about the relationship, and so he had the beautiful chateau Altenau built for her at the bank of the Salzach river. They lived happily together with their fifteen children, until Dietrich was imprisoned and his mistress was chased out of the chateau. The following owner then re-named the chateau from Altenau to Mirabell, supposedly so that it wouldn't remind him of the sinful live of the previous owner.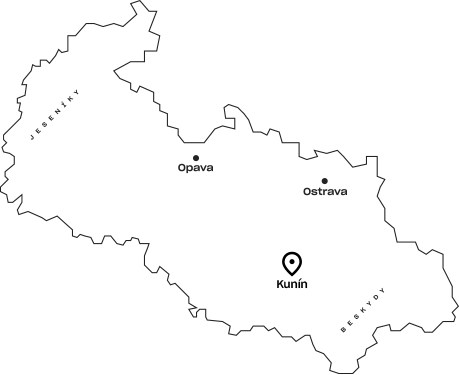 The Kunín residence is also itself a love story. A somewhat different love, but no less fascinating… The fate of the chateau's most famous inhabitant, countess Marie Walburga, did not bring her much luck either. After the death of her children and separation from her husband, she put her life efforts towards philanthropy. She founded an educational and counselling institution – the philantropinum – which soon became the centerpoint of education in Moravia. Children from all social classes studied at the school – commoner children as well as young nobility, girls and boys, Catholics and Evangelicals, Czechs and Germans. They all studied from morning until evening, explored all subjects, went for excursions in the area and maintained a healthy diet, as well as their physical fitness.
However, in this case as well, love failed to reach a happy ending. Many were opposed to the innovation introduced to schools and so the institute was disbanded. The countess, credited as being the "first lady of European enlightenment" had a difficult time accepting the termination of her life's labors. The only solace she could find was in the thought that hundreds of children were able to get a good education thanks to her. One of those children was František Palacký, nicknamed "Father of the Nation" and a native of the nearby village of Hodslavice.
Aside from love stories, Mirabell and Kunín are also linked by the name of Johann Lucas von Hildebrandt. The gifted architect worked for many aristocratic families, including the Harrach's. Between 1726 and 1734, he built a countryside baroque chateau and residence for them. That residence was located in Kunín. Several years before that, he had also reconstructed the Mirabell Palace in Salzburg, the archbishop summer residence.
A glance at both buildings brings Hildebrandt to mind immediately. The garden-facing facade of the Kunín chateau is conspicuously reminiscent of the famous Salzburg residence. It is no coincidence that Austrian tourists call the residence the "Little Moravian Mirabell".
Availability of tours in English
To book tours of the chateau with an English-speaking guide, please contact us at kunin@muzeumnj.cz or by phone +420 603 538 106 or +420 556 749 420

Come visit the other nobility residence in the region as well. For example, the Hradec nad Moravicí chateau is linked to the Liechtenstein's, who invited over the most prominent artists of the time.
We have a worldly region © 2023 · All rights reserved