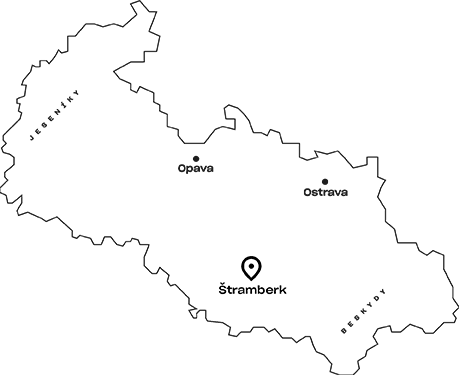 If today a Turk visited Štramberk, a picturesque town at the foot of the Beskydy mountains, perhaps he would be reminded of his home town, Istanbul. That is because the dominating feature of Štramberk is the Trúba Tower, which conspicuously resembles the Galata Tower in the Turkish metropolis. However, this déjà vu would not last long, at least not beyond the first gastronomical experience. Instead of a baklava, the Turkish honey delicacy, the locals would offer him the local version – Štramberk ears".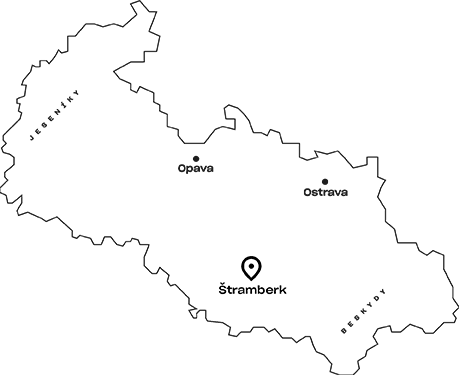 The Trúba Tower is the first place that all visitors actually go see. Just like the Galata Tower, the Trúba also offers magnificent views of the area, however, in Štramberk, views are not of the sea and the bustling streets below, but of deep forests and a peaceful life under the castle grounds.
Unfortunately, romantic stories are not Štramberk's forte. At the gallery at the top of the Galata Tower, you will learn that the person accompanying you will become your husband or wife. Štramberk denizens, by comparison, prefer blood-thirsty legends. Have you heard of the event that the "Štramberk ears" commemorate? The gingerbread delicacy is baked in the shape of human ears, which the belligerent Tatars cut off of their Štramberk enemies and sent to their khan as proof of their wartime achievements. Bon apétit!
Availability of tours in English
If you would like to find out more about the fairytale town of Štramberk, try the narrated tours, offered in Czech, English and Italian. Please book your tour at least 2 weeks in advance at +420 603 867 382 or novobilsky@novos.cz

For the best Štramberk ears, visit the U Hezounů confectionery. The owner, Mr. Hezký, still bakes the ears the traditional way, by rolling the dough. If mere sweets don't satisfy your appetite, you can order a hearty Czech dish at the Štramberk town brewery.
What not to miss in the area
We have a worldly region © 2023 · All rights reserved