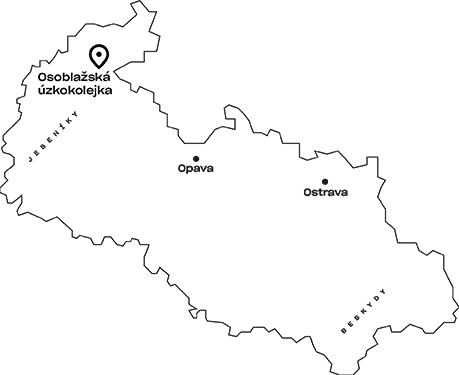 Just like Harry Potter on the famous Hogwarts Express – that is how you will feel when you get on board the narrow-gauge choo choo from Třemešná ve Slezsku to Osoblaha. This endearing train rides along the unusually winding tracks and takes you through the sharpest bend on Czech railways!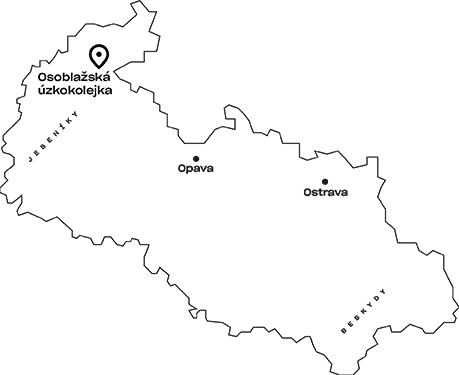 True, you will not actually meet Harry Potter. However, a different mythical character might await you in the enchanting land of Osoblaha – the great thief Hotzenplotz! This onomatopoeic word is German for Osoblaha and it inspired the famous German writer Otfried Preussler to write a book about thief Hotzenplotz, a piece of art which would become only slightly less known in the world than the magical tales of the British author.
Now it is time to say "Alohomora" and cast the spell that opens the door into the world of stories, fairytales and magical adventures!

If you find yourself under attack by hunger or thirst rather than by Hotzenplotz, have some refreshments in the form of regional beer and other specialties in the train's beer wagon.
What not to miss in the area
We have a worldly region © 2023 · All rights reserved