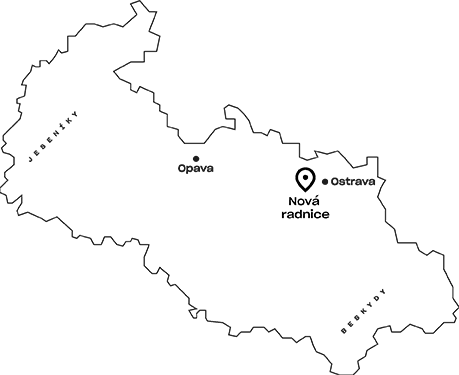 It would not have taken much and Ostrava's New City Hall tower would have looked like the famed tower in Florence? The Palazzo Vecchio was in fact inspiration for one of the architects, who wanted to spice up the tower with elements of Italian Renaissance. The idea did not catch on, but you can, with a large dose of imagination and exaggeration, see the similarity even today.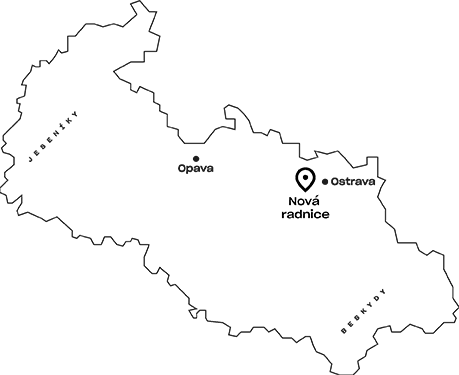 Although the tower in Florence is about 600 years older than its Moravian-Silesian counterpart, the two edifices have much in common. Both towers have flags fluttering on their front facade, while their exteriors are decorated with arcade balconies. Due to the unstable bedrock in Ostrava, the bottom of the tower uses special reinforcement – a reinforced concrete slab with dimensions of 33.5 x 52.4 meters! Under the tower in Florence, you would find the remains of a Roman amphitheater.
Come admire the beauty of Ostrava from a bird's-eye view – the architectural variation and greenery all around will surely grab your attention!
Availability of tours in English
The admission to the New City Hall includes a guided tour in English, describing historical and present-day Ostrava and recommending interesting sites to visit in the region.

Inside the New City Hall, don't miss the chance to ride on the unique paternoster lift. You will find it in the right wing of the building. You can ride this atypical elevator from 1928 during office hours of the City Authority, headquartered at the Ostrava New City Hall. Go back in time to the 1920s, the days of the first Czechoslovak republic and, for a moment, become a respected local clerk!
What not to miss in the area
We have a worldly region © 2023 · All rights reserved