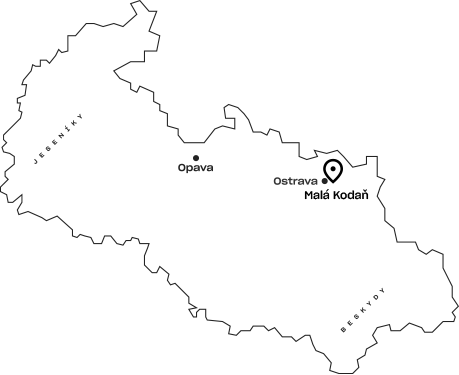 Did you know that you could experience the atmosphere of Copenhagen in Ostrava as well? In the same way you can discover the beautiful nooks of Denmark's capital from the seat of your bike, you can also sit down in the local stylish establishments or go for a stroll along the Ostravice river waterfront. Come see for yourselves; come discover Kostelní street and its surroundings at the city center.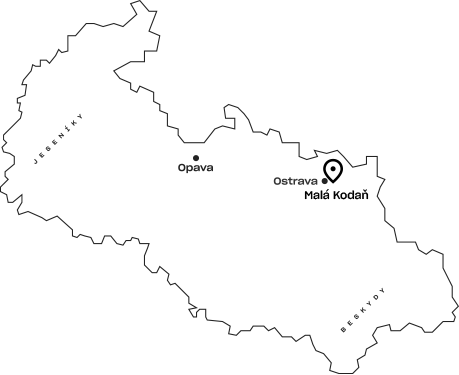 "Little Copenhagen", as the locals have nicknamed this district, was created as a vision of a group of architects, who wanted to create a place that was as forthcoming to pedestrians as the city of Copenhagen was. Even though this initiative did not go through, the location at the Ostravice waterfront became a phenomenon. Today, "Little Copenhagen" is a destination for everyone who likes a good snack, independent movies, theater performances, presentations, concerts, outdoor markets and various other cultural events. The backbone of this district is, most naturally, Kostelní street, the shortest link between Masaryk square and the Ostravice river.
If you pay attention, you will spot a tandem bicycle emblem at the corner of Kostelni street and the Havlíčkovo nábřeží waterfront. It is a reference to the cooperation among all people who care about what the city landscape will look like and what events will happen there.

Enjoy "Little Copenhagen" in a stylish way! With the help of Nextbike rental services, explore the beauties of Ostrava from the seat of your bike. Get something to eat at one of the many funky local establishments, get a cup of nice-smelling coffee and have a picnic at the waterfront.
We have a worldly region © 2023 · All rights reserved