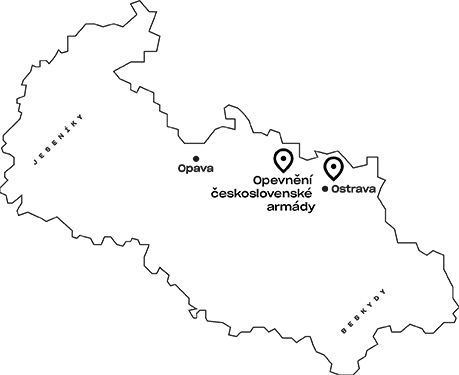 Did you know that France was the very first country to recognize the independence of Czechoslovakia in 1918? Ever since, what the Czechoslovaks called the "first republic" had super-standard relations with the land of the Gallic rooster and took much inspiration from our western ally. As the aggression of Nazi Germany began to escalate, Czechoslovakia began constructing a fortification system, which was supposed to protect the borders from an enemy attack. France's Maginot Line fortification system was the muse for the construction of the smaller local counterpart – the Beneš Line.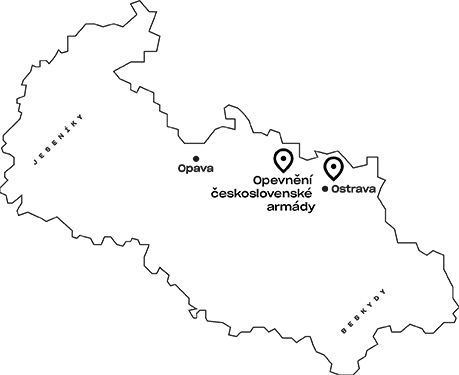 After the initial consultations with French experts, Czech designers came up with a slew of construction improvements, using better-quality materials, better steel and more modern weapons. The Czechoslovak solution was simpler and yet more efficient.
In fact, you can see for yourselves at two locations in the Moravian-Silesian region! Darkovičky near Hlučín invite you to come learn about the unique fortification system. You will be told about the lives of the crews in these structures and briefly put yourselves in the shoes of those who protected our borders. Near Bohumín, you can visit the "Na Trati" infantry blockhouse, which has several unique features, including, among others, a landline telegraph or a manual lift for the transportation of ammunition. Frankly, you would be hard-pressed to find such historical artifacts at the Maginot Line.
Availability of tours in English
A printed English guide will take you through the Czechoslovak Fortification Complex in Darkovičky Na Trati bunker – text available in English, an English-speaking tour guide depends on availability.
More info HERE.

Keep an eye out on special events that take place at the fortification complex. Then you will be able to see with your own eyes the Czechoslovak army engaging with the enemy in battle!
What not to miss in the area
We have a worldly region © 2023 · All rights reserved